Univ.-Prof. DDr. Adamantios Diamantopoulos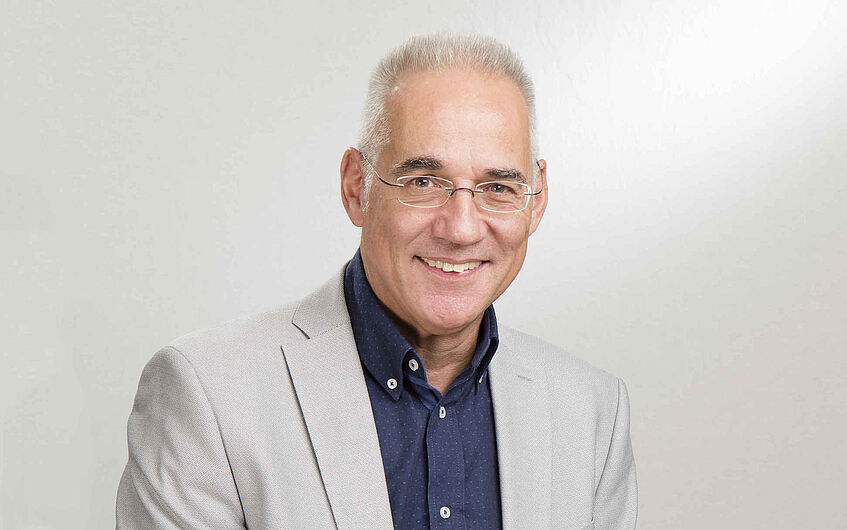 Adamantios Diamantopoulos Ph.D., D.Litt., is Chaired Professor of International Marketing and Head of the Department of Marketing and International Business at the University of Vienna, Austria. He is also Visiting Professor at the University of Ljubljana, Slovenia and Senior Fellow at the Dr. Theo and Friedl Schoeller Research Center for Business & Society, Nuremburg, Germany. During the academic year 2012/13, he was the "Joseph A. Schumpeter Fellow" at Harvard University, USA.
Previous academic appointments include full-time professorships at the University of Wales and Loughborough University (UK), as well as visiting professorships in France, Germany, Greece, Sweden, Spain, UK, and USA.
Research
His main research interests are in international marketing and research methodology, and he is the author of over 200 publications in these areas with over 45,000 citations (Google Scholar, April 2022). His work has appeared, among others, in the Journal of Marketing Research, Journal of International Business Studies, Journal of the Academy of Marketing Science, International Journal of Research in Marketing, Journal of Service Research, Journal of International Marketing, Journal of Retailing, MIS Quarterly, Organizational Research Methods, Psychological Methods, Information Systems Research, British Journal of Management and Journal of Business Research. The full publications list can be found here.
He is ranked #8 worldwide in terms of citations among a total of 11,636 scholars in the marketing discipline (Elsevier BV - Stanford University study, October 2021). He is also ranked #1 in Austria and #94 worldwide in the 2022 Ranking of Top 1000 Scientists in the field of Business and Management (Research.com, 2022). Furthermore, he ranks #4 worldwide based on publications in the top six international business journals during 1995-2015 (Leonidou et al., 2018) and is the most prolific contributor to Journal of International Marketing both in terms of published articles and in terms of citations (Donthu et al., 2021).
He has been the recipient of several Best Paper Awards, including the 2013 Hans B. Thorelli Award for the article published in Journal of International Marketing that has made the most significant and long-term contribution to international marketing theory or practice. He sits on the Editorial Review Boards of several academic journals, and acts as a referee for various professional associations and funding bodies. He is a Fellow of the British Academy of Management and the European Marketing Academy and a JIBS Silver Medal holder. In 2021, he received the Significant Contributions to Global Marketing Award by the American Marketing Association. In 2022, he was elected Fellow of the Academy of International Business.
Teaching
Professor Diamantopoulos has taught a variety of courses on marketing, research methods, and statistical analysis at 20+ university institutions in the UK, France, Belgium, Germany, Austria, Spain, Sweden, Switzerland, Slovenia, Greece, Bosnia & Herzegovina, Lithuania, Poland, Thailand, Canada, and the USA.
Hobbies
Riding, skiing, motorcycling.